---
"[My process is] rigorous and demanding, digging into oneself and searching the psyche and the emotions, trying to be ruthlessly truthful" — Vivienne Binns, 2020
---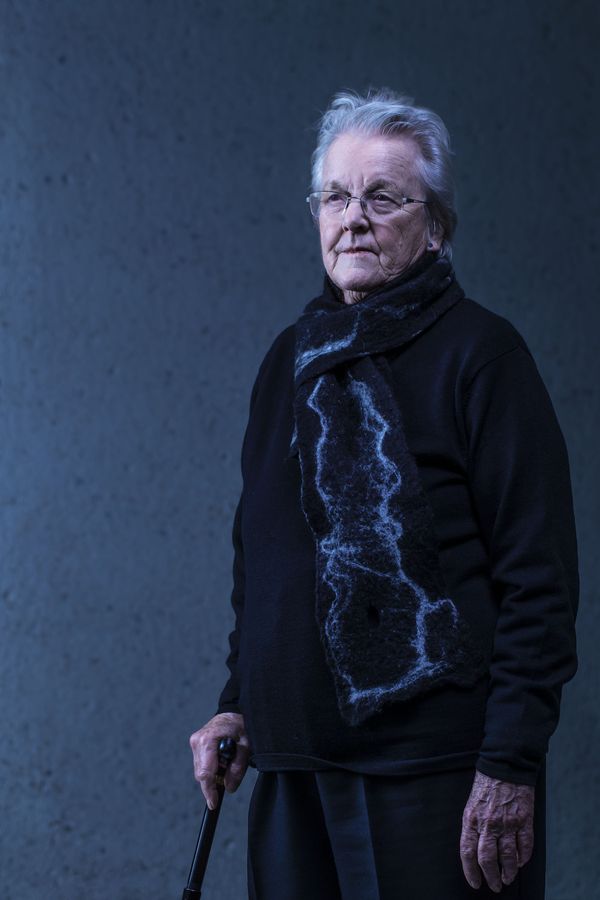 ---
Biography
Vivienne Binns is a pioneer of feminist, collaborative and community-based practice in Australia. Born in 1940 in Wyong, New South Wales, Binns attended East Sydney Technical College (now National Art School) between 1958 and 1962 where her teachers included Dorothy Thornhill, John Olsen, Godfrey Miller and John Passmore. In 1962 Binns encountered the work of Mike Brown and the Imitation Realists at Rudy Komon Gallery and they developed a close relationship through their mutual interest in art produced outside of conventional systems.
Binns' first exhibition, held at Watters Gallery in 1967, was widely criticised for its provocative and sexually explicit imagery. Even Grace Cowley wrote a letter of complaint. Among the works exhibited were Suggon, Vag dens and Phallic monument, all of which were subsequently acquired for the National Gallery collection between 1977 and 1993 and now recognised as iconic feminist works.
Immediately after this exhibition, Binns abandoned painting and embarked on a range of ephemeral, cross-disciplinary and collaborative projects that precipitated her role as a leading figure in the development of community-based practices in Australia. Her career has been characterised by a succession of firsts which include the founding of the Sydney chapter of the Women's Art Movement in 1974 and participating in An exhibition of homosexual and lesbian artists at Watters Gallery in 1978, the first such undertaking of its kind in Australia.
Binns' landmark work Mothers' memories, others' memories acquired for the National Gallery's collection in 1981, saw her collaborate with women at the University of New South Wales and Blacktown to record matrilineal histories at a time when women's experiences were not always valued. Tower of Babel is among Binns' most renowned works, representing a moment of resolution in a practice defined by her feminist, collaborative and community-based approaches to production. The work was made between 1989 and present with over 60 contributors. While largely comprising the art of others, Tower of Babel also forms a personal mythology of Binns herself. Its many contributors include those who have influenced her practice and thinking; Muriel Shaw and Mike Brown, friends and close colleagues such as Ruth Waller, Bonita Ely and Eugene Carchesio, and others encountered throughout her long and remarkable career.
Binns returned to painting in the 1980s but remained deeply involved with community projects. During the following years she worked as an educator, teaching painting, drawing and art theory at Sydney University, Charles Sturt University (Albury) and the Australian National University. She developed a significant reputation as a generous mentor to artists including Geoff Newton, Dionisia Sallas, Trevelyan Clay and Charlie Sofo. In 1983 Binns was awarded the Order of Australia Medal for Services to Art and Craft and in 1985 the Ros Bower Memorial Award for visionary contribution to community arts.
Binns' most recent work in the vein of painting and assemblage is not distinct from her prior community and feminist practice but an extension of it, her ongoing love and interest in found materials and domestic pattern an ostensible means to cajole life into art as opposed to working in the confines of self-reflexive art histories. Now in her 80s, Vivienne Binns continues to live and work in Canberra.
Biography written by National Gallery of Australia Curator Elspeth Pitt
Artworks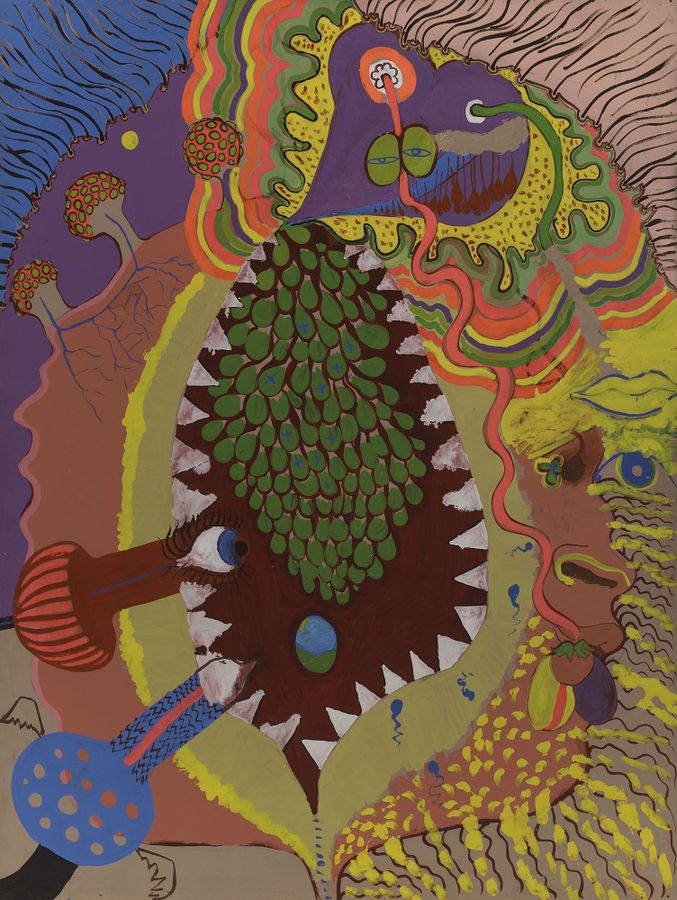 ---