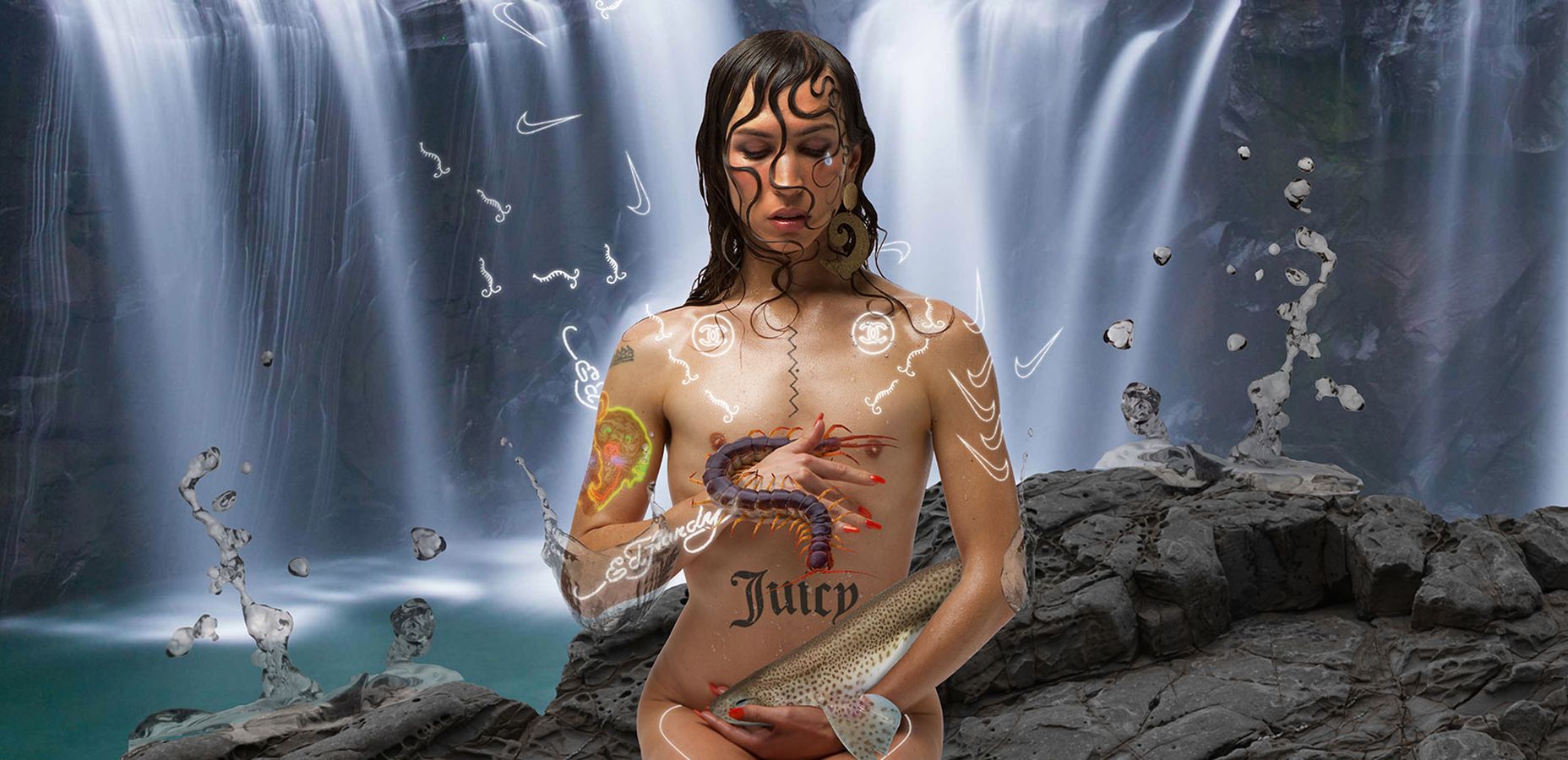 Club Ate: In Muva we trust
Enlighten 2020
28 Feb – 9 Mar 2020
Project

/

Exhibition

National Gallery of Australia
Outdoor projection
Free
---
Commissioned for the Enlighten Festival in 2020, Warrang/Sydney-based collective Club Ate's (Bhenji Ra and Justin Shoulder) animated projection In Muva we trust 2020 bathed the National Gallery's iconic façade over eleven nights with mythic ancestral beings and landscapes to show how family and community can together find ways of living at one with the environment. The work was a celebration of Australia's diverse communities. In Muva we trust depicts a world – both real and imagined – that draws from the artists' shared Filipino ancestry and close connection to Australia's LGBTQI+ communities.
The opening scenes show the artist dressed as a mythical winged figure in an ocean paradise. In the scenes that follow, this wonderland is degraded by colonisation and littered with rubbish. A mother earth goddess cries at the devastation. A catastrophic weather crisis follows, and the world goes up in flames. The final scenes depict a beautiful, peaceful place with lush greenery, a place where family and culture are in harmony.
Club Ate's In Muva we trust is a Know My Name project.
Learn more about Club Ate