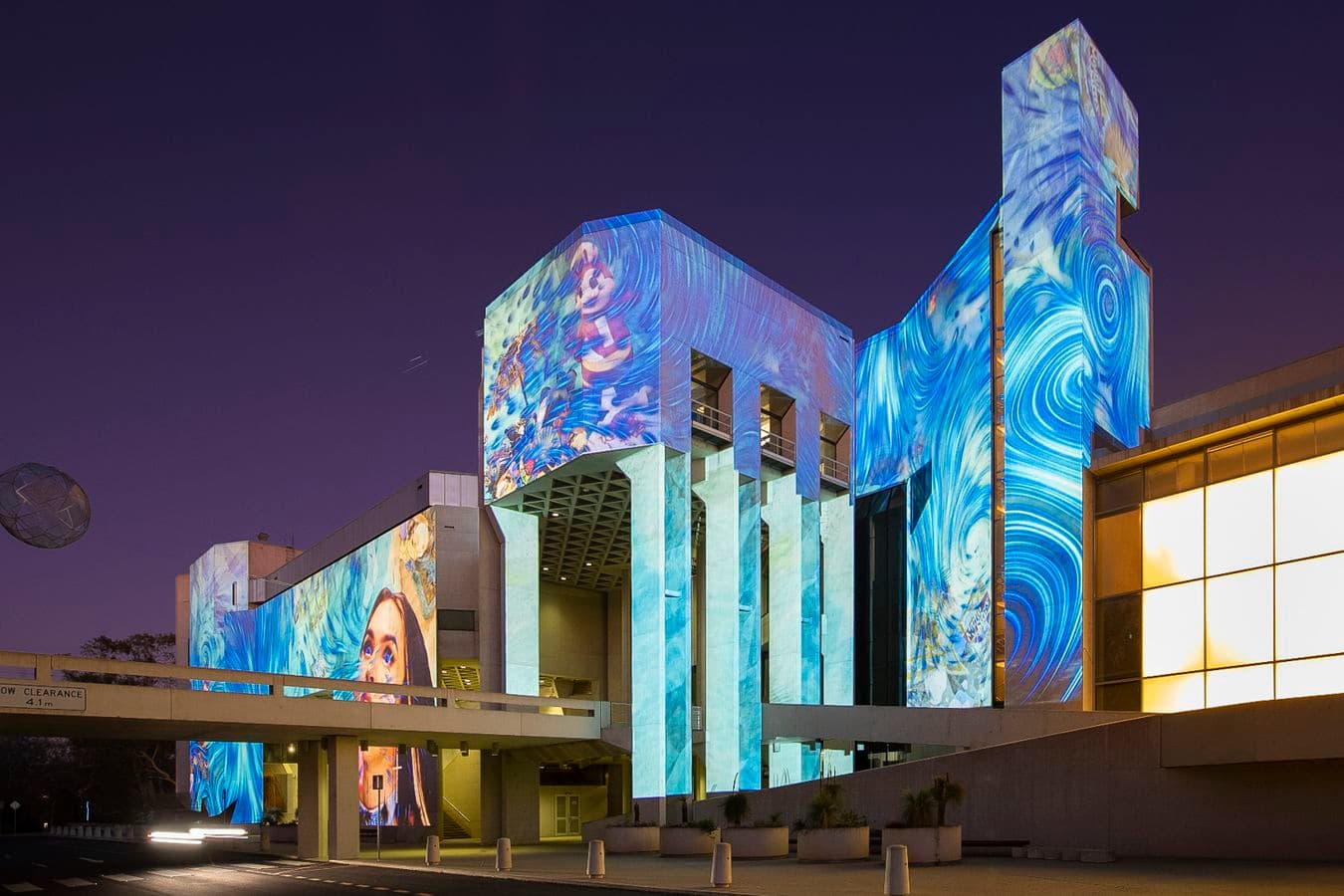 Club Muva
Sat 7 Mar 2020
8pm
A one-night-only event at the Gallery, Club Muva by Club Ate was an inclusive and intimate celebration of community and connections, through movement, sound and storytelling.
Led by Bhenji Ra and Justin Shoulder, Club Muva featured Club Ate artists as well as Asia-Pacific artists from Sydney and Canberra. Responding to Club Ate's projected images on the Gallery's façade, this outdoor performance was an immersive experience between the artists and local community, exploring the transformative power of live performance and the visual arts.
Archie Rose Distilling Co. served cocktails until late.
---