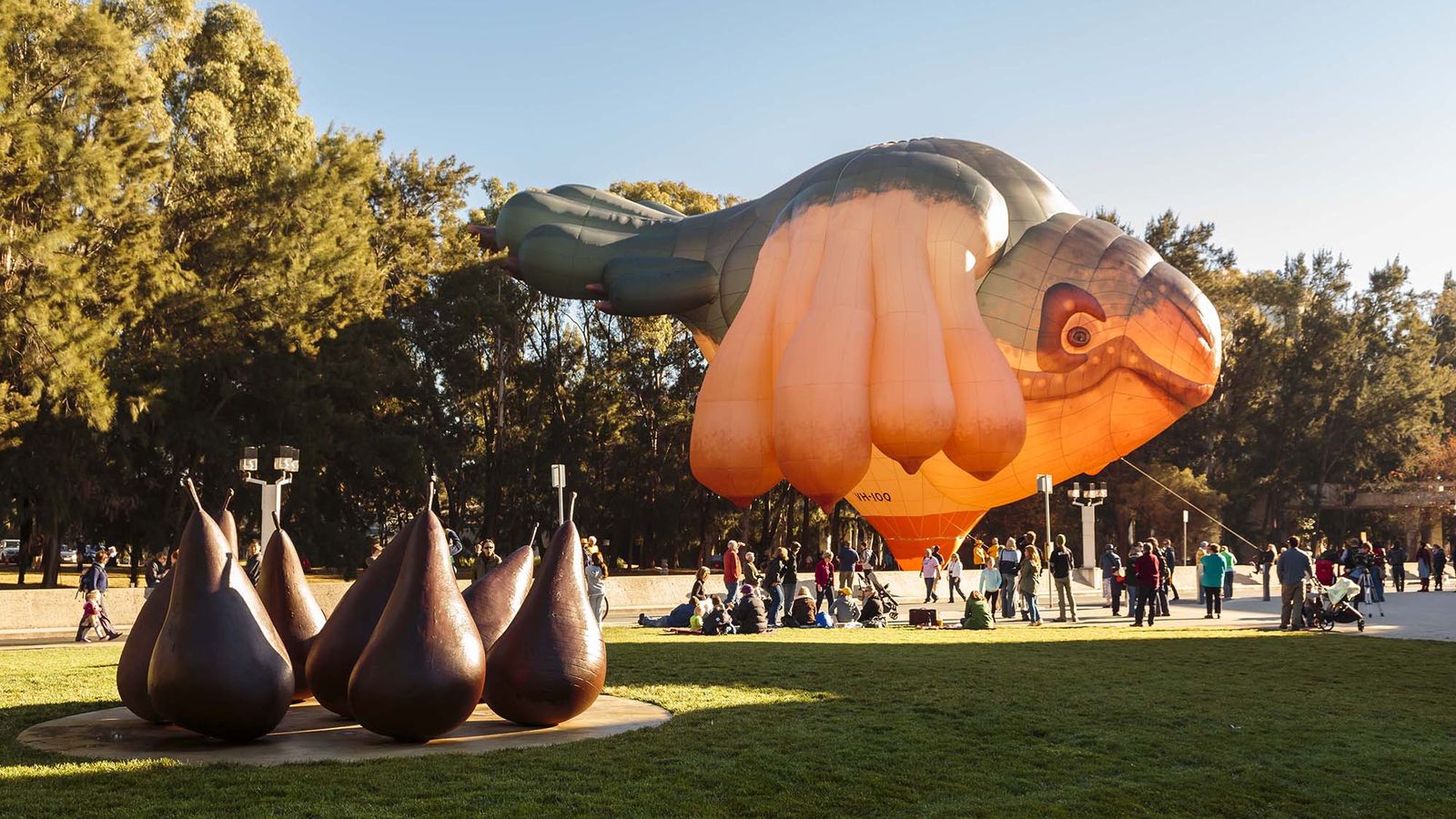 Skywhales: Every heart sings
Skywhale family flights
6 Feb, 8 Mar, 3 Apr 2021
5.30am
Project

John Dunmore Lang Place, Parkes
Weather permitting
Free with bookings
---
Patricia Piccinini's Skywhalepapa is a monumental sculpture in the form of a hot-air balloon. A new companion piece to Skywhale, together they form a skywhale family that will be launched near the Gallery and take flight over Canberra three times. The sculptures will also float across the skies of Australia as a National Gallery Touring Exhibition.
Online bookings for the first flight on Feb 6 2021 open in mid-January. See the dedicated event page for more information on the COVID Safe Event.
The artist is interested in cross-species interaction, biopolitics, and the environment as well as the emotional relationships our bodies have with others. A sensory display in the Tim Fairfax Learning Gallery expands the ideas embodied in Skywhale and Skywhalepapa, including anthropomorphism (or the tendency to ascribe human characteristics and emotions to animals and objects), empathy and the changing definitions of family.
Go to the Skywhales learning resources for primary students.
Skywhales: Every heart sings is the third instalment of The Balnaves Contemporary Series.