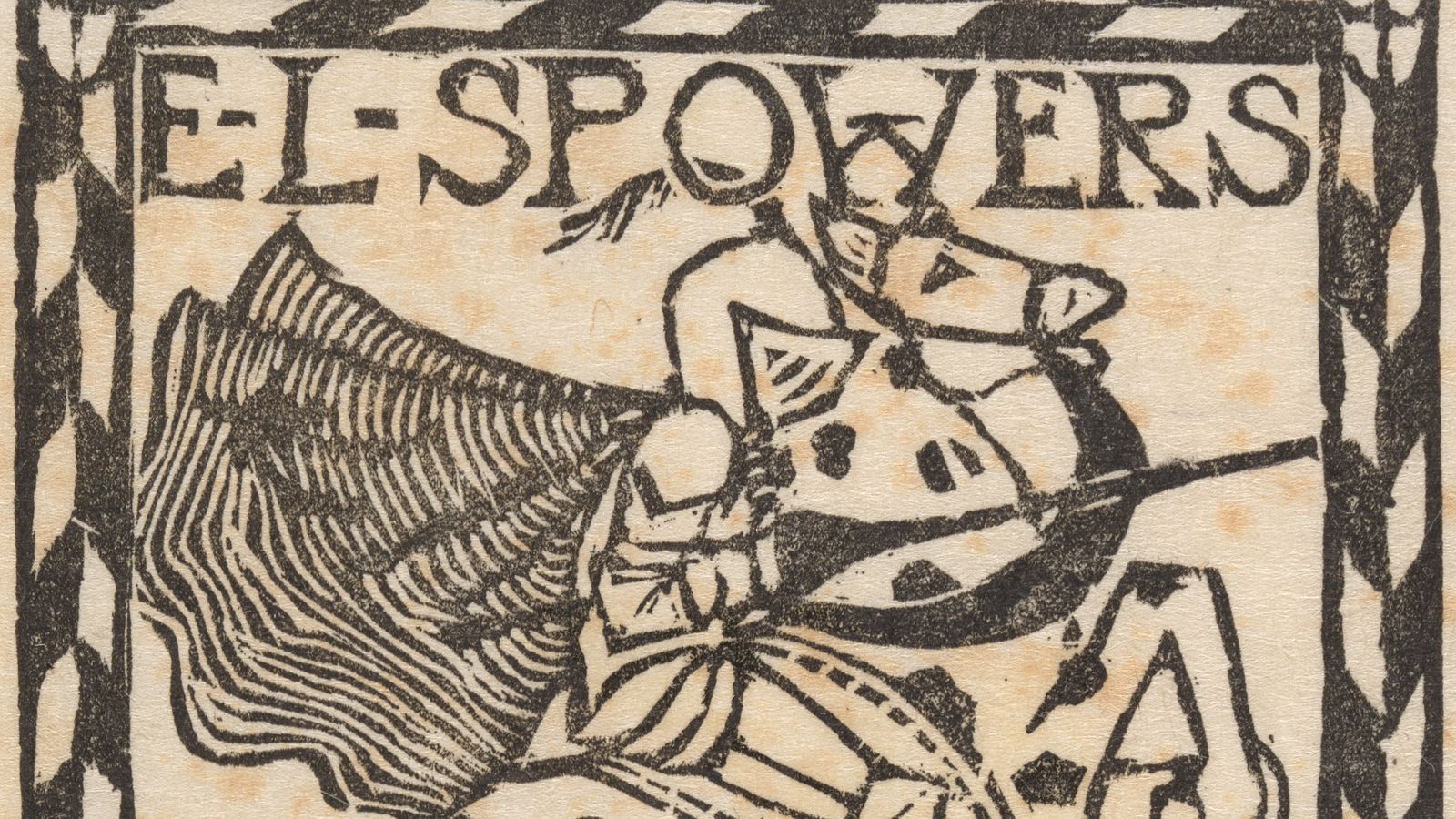 About the artists
Spowers & Syme: Secondary School Learning Resource
---
Introduction
Ethel Spowers and Eveline Syme were part of a new generation of female artists during the interwar years of 1920 to 1940. As best friends, they supported each other's aspiration to become professional artists in a time of social and cultural change across the world.
Ethel Spowers was born into a wealthy and cultured family and lived in a mansion in South Yarra, Melbourne. She was one of six children. Her mother was a watercolour artist and her father, the owner of newspapers The Argus and The Australasian, had an interest in the visual arts and literature. After completing school, Spowers travelled with her family to Paris and studied art. On her return to Melbourne, she completed a drawing and painting course at the National Gallery School.
Spowers and Syme were school friends, attending the same Church of England Girls Grammar School. Syme was also one of six children and her father a newspaper owner, in this case, The Age. Born in England, Syme finished school and returned to study classics at Cambridge. She later completed a Diploma of Education from the University of Melbourne as Cambridge didn't award women degrees at the time.
Syme also studied painting at art schools in Paris, notably under André Lhote. In late 1928, Spowers decided to study linocut printmaking at the Grosvenor School of Modern Art in London. Syme joined her there in January 1929. It was under artist and teacher Claude Flight that their styles dramatically changed.
Although it was the period leading into the Great Depression, free from the traditional expectations placed on women at the time and with family support, Spowers and Syme were able to travel and focus on their artistic careers. Together they embraced Modernist ideas in London, bringing the spirit and knowledge of modern movements and techniques back to Australia.
Look
In the work EL Spowers [bookplate] 1927, the artist has created a decorative label, a bookplate, which is usually pasted inside the front cover of a book to indicate ownership. The subject is a familiar character in fairytales. Which character is it and how is the action or story represented?
Spowers has used line in both a descriptive and decorative manner to produce a dramatic black and white composition. Why has she used a decorative border? Can you work out the technique Spowers used to produce this bookplate and give the reasons why?
Think
Bookplates reveal a diversity of styles but they often say something about the owner. What does EL Spowers [bookplate] reveal about Spowers?
Where else might you see this image reproduced? Explain how the artist has integrated a coat of arms and her name into the design.
Create
Look at AM Knox [bookplate] 1928 by Eveline Syme below. The scene is of a chapel in Ambroise, France. Research the use of bookplates and find out the significance of the Latin term ex libris.
Design a bookplate that identifies you as the owner. Make it decorative. Design your family's coat of arms and include it on the bookplate with your name. Make the design reveal a particular area of interest you have.